Using My Complementary Therapies in a Day Centre: A Case Study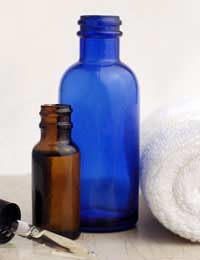 Sandy Lewis is an aromatherapist and life coach who works with individuals and corporate clients to help them achieve the best possible results in their work and life. She has a busy private practice and also runs introductory courses on aromatherapy for paying clients. "It can be intense at times but it is a very fulfilling way to make a living." For the past two years she has also offered her services for free to a local day centre.
The idea came to her when her own mother-in-law had a spell in hospital and then began going to a day centre. As she listened to the activities her mother-in-law enjoyed there, it struck her how beneficial complementary therapies could be for people who might be feeling tired, vulnerable or lonely. "I rang up my local centre and offered my services for free." Initially she offered some taster sessions to test people's reactions and they were immediately over-subscribed.
"It was lovely to go along and bring a little bit of pleasure" and soon Sandy's sessions became a regular fixture. She attends the centre for one afternoon a fortnight and people can book a session in advance. She takes along her portable couch and essential oils and the centre provides a room so that clients can enjoy privacy as they relax with a free treatment.
"Aromatherapy is brilliant because it works at lots of levels. It can just be a bit of pampering, offer someone a bit of 'me-time', or provide some deep relaxation for tired muscles and bones." In addition Sandy says that aromatherapy can also treat various chronic conditions such as back pain and can also help to lift moods when people are feeling low. The feedback from clients is very positive and Sandy has many repeat customers.
For Sandy it is a chance to get involved in her local community and to give something back. "It is actually one of the highlights of my week. People are so appreciative and I feel like I am making a real difference." It is also another opportunity for her to keep her skills up-to-date and she has developed an expertise in aromatherapy for the elderly. "Both touch and fragrance are powerful gifts to share. Many of my clients there live alone and say that they miss the everyday touch of another person. It can be very healing."
The centre is delighted to be able to offer complementary therapies amongst its activities and it is actually one of the most popular events amongst its regular clients. Inspired by Sandy's contribution they have also now invited a beautician who comes along regularly to give facials to centre users. Sandy has also gained new skills "several clients said how much they would like a head massage so I decided to train in Indian Head massage and now offer that both at the centre and to my other clients too."
Sandy plans to continue her involvement with the day centre . "We all have skills we can share and I would definitely recommend getting involved in your local community. I've learnt so much from people there and we have a lot of fun. Someone could even do an introductory course in aromatherapy or another therapy and then share that."
You might also like...