Finding a New Direction After Redundancy: A Case Study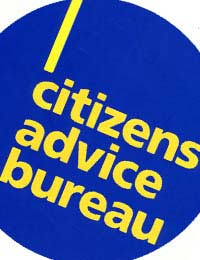 When Lisa Connelly lost her travel booking job, following company cutbacks, she was devastated. "I spent the first week in shock, I couldn't believe it, I had worked there for eight years. I needed to take some time." She received a six month redundancy package and immediately fired off applications for other jobs but didn't get an interview for any of them. "I was left feeling rejected and my confidence was low".
Looking through her local paper she saw an article appealing for volunteer advisers for the Citizens Advice Bureau (CAB). "I was at a loose end and needed a focus. I figured I had nothing to lose." Lisa phoned up for an application form and after an informal interview was taken on as a trainee adviser for two mornings a week.
"CAB is basically a one-stop shop offering free advice on everything from benefits and housing to debt and legal matters. I liked the fact that it offered a structured training to volunteers and the chance to learn about a whole range of issues." Lisa was allocated a more experienced volunteer as a mentor and began to sit in on interviews with the public as well as attending training on topics such as equality, conducting interviews and welfare rights.
Eighteen months on and Lisa is now a fully-fledged CAB adviser "It took me about six months to work through the training and gain enough experience in interviews with someone sitting in. My customer service experience really helped me in dealing with the public."
According to Lisa there is no typical day "I like the unpredictability. People just arrive and they may want me to fill out a form with them, help them manage their debt or follow up an issue with their employer." Lisa can access CAB resources such as books, leaflets and the dedicated CAB information database to help her find answers to questions. Once basic training is complete then there are opportunities to specialise and Lisa is currently training to become a specialist debt adviser.
"Unfortunately, there is more and more demand for support in dealing with debt. We have a long waiting list and I really want to help, especially as I can relate to a lot of the problems. We can help people start to untangle the mess they find themselves in and take control of their finances. For example we can help them to negotiate repayment agreements with each of their creditors."
What are the best things about volunteering with CAB? "Well, we have a great team here, I volunteer with a retired school teacher, a student and a builder at the moment. The training has a great reputation and rightly so, there is a structure you follow and you get support all along the way. But the best thing has to be dealing with people and helping them sort out their problems. It's a buzz."
Lisa has also found her confidence grow. "I can tackle quite difficult issues now, and am able to stay calm and focused even around challenging clients. I have also learnt a lot and it inspired me to get funding and apply for college." Lisa is currently training as a social worker and "enjoying every minute of it. CAB has given me new opportunities. I would recommend volunteering to anyone."
You might also like...