What is the Role of a Support Worker?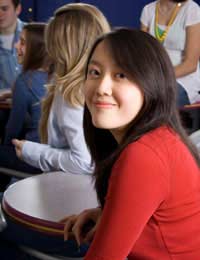 A support worker normally volunteers for organisations such as day centres and care homes. Enjoy the rewards of enabling vulnerable members of your community to take part in daily life. Support them with the practicalities of everyday life and enjoy being part of a worthwhile team. Volunteering also provides valuable experience for anyone considering a career in health or social care.
Who can Volunteer?
People of all ages and backgrounds volunteer as support workers. This can involve anything from a couple of hours a week to giving twenty hours or more of your time. Senior school pupils, retired people, and anyone with time to spare and the necessary skills can get involved. Employers may give time off for full-time workers to volunteer.
You will need to be patient, calm and reliable and be committed to equality. You will have the ability to get on with people of all backgrounds and be able to listen and offer support. A positive outlook on life is needed and physical fitness may be necessary for some roles. As you will be working with vulnerable people a Criminal Records Bureau/Disclosure Scotland background check is necessary.
What is Involved?
You will receive induction training and ongoing supervision. You will probably receive training in such areas as health and safety, moving and lifting, relevant law and nutrition.
You may support individuals to take part in activities and sometimes the role overlaps with that of an activities assistant.
Volunteer support workers assist professional staff in drawing up a support plan for individuals. They may support disabled people, the elderly, people with mental health issues, people with learning difficulties or young people. The role is varied depending on the specific needs of the individual.
Chat to people and engage them in social activities, act as a scribe or assist with their personal care. You may prepare and serve meals and assist individuals with eating. If people are not residential then you may accompany individuals to and from a centre or to appointments. You could offer support to those in sheltered housing enabling them to maintain independent lives in the community or give respite to family members and other carers.
You may make beds, arrange flowers or help to keep the centre clean and tidy. You may operate equipment such as computers or televisions or show individuals how to operate equipment. Your role could include physically assisting individuals in walking or moving around. Accompany individuals on trips to social events or help them in managing a budget, shopping or other basic life skills.
You will receive ongoing support and supervision and will discuss individual cases with professional staff such as nurses and occupational therapists. A key part of your role will be in listening to problems and concerns, finding out and passing on information and providing companionship to help build confidence. If the centre is for children in care then this may include spending time playing with them.
There are some opportunities to volunteer as a residential support worker living in a residence. Opportunities also exist to offer carer support to individuals in the community. Experience as a support worker may lead onto volunteering in carer support or advocacy. It also provides valuable experience and you may wish to study for an NVQ in Care.
You might also like...
Hi I am interested in becoming a volunteer support worker with young adults or homeless people. I would like to find out about volunteering for these roles in my local area of Westminster. KR, Shannon
Shannon
- 22-Apr-15 @ 1:45 PM
Hi I am interested in becoming a volunteer support worker with young adults and would like to find out about volunteering in my local area which is Thornaby Teesside Kind regards Haze
Haze
- 7-Apr-15 @ 7:55 AM
yes I would like to give some of my time has a volunteer
Chunky
- 4-Aug-13 @ 6:43 PM