How to Become a Ward Buddy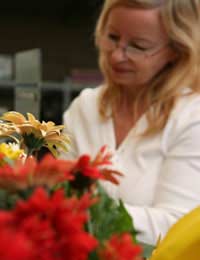 A ward buddy volunteers in hospitals to help nurses with patients. This can range from practical help to spending time chatting to patients and supporting their recovery. Give something back to the community and reap the rewards of new friendships, fun and a chance to experience the work involved in health and social care.
What is a Ward Buddy?
Ward buddies work in all kinds of hospital wards, especially respite wards, wards for the elderly and mental health wards. They give company to patients, especially those who may not receive visitors and help out the nurses with general tasks. It gives the opportunity to make friends and work as part of a team. It also provides worthwhile experience for anyone thinking of a career in nursing or occupational theory.
Who can Get involved?
You will need to be calm, patient and flexible and prepared to work with ill or vulnerable people. Other important skills are empathy and an ability to listen. Volunteers should reflect the diversity of the local community and undergo a Criminal Records Bureau/Disclosure Scotland background check.
Volunteers need to be over 16 and able to make a regular time commitment. You will be given induction and training and expenses are usually reimbursed.
What is Involved?
Visit with patients whose families live too far away or are otherwise unable to visit. Spend time with patients generally and ask them how they feel. The general aim is to help promote patients wellbeing. This may include accompanying them on walks in the grounds, playing games such as chess, cards and scrabble or giving beauty treatments such as hairdressing, hand massages or facials.
Help with arts and crafts, read to patients or help set up the TV or DVD for them to watch. You might find yourself helping new patients to settle into their surroundings or assisting a patient to make a phone call. Assist with computers and the Internet or help out in the library handing out books and magazines.
Simple tasks can improve the environment too like filling water jugs, arranging flowers or watering plants. Nurses may ask you to accompany a patient to treatment or to assist with physical therapies. You can also help nurses with basic admin such as filing and photocopying or assisting with medical records.
Ward buddies often get involved at mealtimes, distributing food and helping patients to eat. Other tasks include helping the housekeeper with linen, writing letters, wheeling round shop or games trolleys and fetching items for patients from the hospital shop.
The most important role of a ward buddy is to give friendship and help people who may feel afraid or low. This also extends to supporting the family and friends of patients too. Volunteers are usually asked to come along for at least two hours at a time to give them ample time to spend with patients.
Another way to support patients in hospital is to volunteer for the Patient Advice and Liaison Service (PALS). This involves talking to patients and providing an impartial ear for any concerns they may have about treatment or staff. A PALS volunteer may raise issues with staff on behalf of a patient (with their permission.)
You might also like...