Be a GP Patient Participation Group Member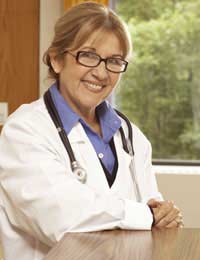 Take a healthy interest in your local medical service by volunteering to join a GP Patient Participation Group. These are set up by many surgeries across the country to invite patient feedback on service. Have a say in how your GP practice is run and make a difference to the NHS and to the quality of life of everyone in your local community.
What is a GP Participation Group?
Not all but many GPs and heath centres have a patient participation group (also called patient panels) where health care professionals and members of the public can meet to exchange information and feedback. It generates good communications between doctors and their patients. This encourages community involvement and ensures that practices offer the best quality of health care to their patients.
Who can Become a Member?
Members are a mixture of doctors, practice managers, patients, carers and the general public. Anyone over 18 can apply to become a member. You should have an interest in health issues and community involvement is also useful. Membership may be open or be by election or invitation, check with your local practice.
Volunteers must be able to read and understand reports such as consultations and consider issues. However medical knowledge is not necessary. Members of minorities such as disabled people, ethnic minorities or people with mental health issues are especially welcome as groups should reflect the diversity of the local community.
What Does it Involve?
Groups usually meet monthly or bi-monthly and consider health and service issues. There are usually around 10-12 members. They may have different emphases depending on the practice. Some are single issue and focus on a particular condition. Some address specific health campaigns while others concentrate on service areas. Many groups cover all of these; it varies from practice to practice depending on the community served.
Some of the areas you may discuss are identifying local needs and concerns, consulting with others and commenting on consultation documents. You may consider practice opening times or how the appointments system is working. Groups may look at individual health issues such as diabetes or set up a subgroup of patients to consider aspects of how the practice can best serve that user group.
You could find yourself distributing questionnaires and surveys to patients and analysing the results, or taking steps to ensure a 'joined up' service with other local health care providers such as hospitals. Organise open days for patients, distribute information or develop local campaigns, such as promoting a healthy lifestyle. You could even get involved in fundraising. Volunteer members can also give invaluable views to doctors on broader local and national issues which can help shape future services.
Some practices don't have ongoing groups but call on volunteers to consider specific issues. Register your interest in getting involved and the practice will keep your details on a database. If your surgery doesn't have any kind of group suggest setting one up. Talk to your practice manager or contact the National Association of Patient Participation for advice.
You might also like...