Social Enterprises, What They Are and How to Get Involved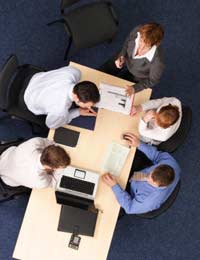 Are you an entrepreneur? Social enterprises are businesses which are run to create social benefits for their local community. Any profits are invested back into the business or for the good of the community. Although there is a new emphasis on this area by central government, such businesses have been around for some time, for example one of the most famous is 'The Big Issue' which has been around since 1991.
Social enterprises are set up by charities, voluntary groups and community groups to address identified needs within their neighbourhood. A social enterprise is defined by the way in which it feeds its profits back into the community. In the process it also creates jobs so that everyone wins.
Who can Volunteer?
You may have a background in business or management or have existing financial or legal knowledge. You may come with a grounding in fundraising, marketing or community activism. However you could just bring a good idea and determination to see it through. You will need basic numeracy and literacy and be dedicated to equal opportunities and inclusion. In most cases you will probably need to be over 18.
What is in Involved?
There are currently over 50,000 social enterprises in the UK with a turnover of billions of pounds. If you want to get involved you must first decide on the idea for your social enterprise. This may arise naturally from a group you are involved with or a recognised need in your community.
If a group does not already exist then gather together like-minded people. Conduct a feedback exercise within the local community to identify needs and likely support. Once you have this information put together a business plan, secure funding and track down advice and practical support from local and government agencies. Who is going to run the enterprise? Will there be a board of unpaid trustees? How will employees be chosen? What is the mission statement of the enterprise and what are its short-, mid- and long-term goals?
You will want to look at the best legal way to establish the enterprise e.g. will it be a trust or a limited company? You will want to ensure that the enterprise is run ethically. For example you may wish to place an emphasis on fair trade or environmental concerns such as recycling. This could involve purchasing second-hand furniture to sell to charities and voluntary groups at reasonable rates.
There are almost limitless roles available for a social enterprise. It could be a co-operative, a housing association, a leisure network or community enterprise. Whatever its role it will invest in local people and help to regenerate the local community or a particular group within the community.
For example the enterprise could be an employment agency targeted at specific groups or minorities such as women or disabled people. Or it could be a business with a policy of employing people from specific groups such as manufacturing items by people with learning difficulties. The enterprise could be a straightforward business such as a shop or café which then channels its profits into supporting community projects such as playgroups or a community garden. When run well a social enterprise can create employment bringing wealth to local people and also address community needs and concerns.
There is plenty of government support and advice available. Contact the Office of the Third Sector for details of the Social enterprise action plan or your local authority for further information. The Social Enterprise Coalition offers peer support and advice for social enterprises.
You might also like...