Helping on a Home-Start Scheme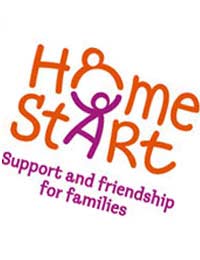 Volunteer to join over 15,000 volunteers across the UK who already support parents in their community. Help out isolated or vulnerable parents of young children in your neighbourhood. Offer friendly, down to earth help and advice at a time when people need a helping hand. Give practical and moral support, pass on parenting skills and encourage and motivate parents. You can choose to volunteer to help families directly or to work in a support role. Either way this is a rewarding volunteer role and a good preparation for a career in health or social care.
Who can Volunteer?
Men or women can volunteer. You must have parenting experience. You may have young children yourself or you may be a grandparent. You must be calm, patient and reliable. You will be non-judgemental, a good listener and able to get on with all kinds of people. You may have practical skills such as IT to offer in a support role. A background in management, finance or the law may be especially useful if you would like to volunteer to help run your local programme.
Volunteer for upwards of two hours a week. Home visit volunteers will undergo a Criminal Records Bureau/Disclosure Scotland background check.
What is Involved?
All Home Start volunteers benefit from a training programme. Home visit volunteers attend a preparation course which will prepare you to give practical and emotional support.
You will work mainly with isolated or vulnerable parents. They may not have any close family support or may have several children, twins, a disabled child or a child with learning difficulties. You may work with single parents or parents coping with depression, illness, relationship problems, debt or bereavement.
Parents are often referred to Home Start by health visitors who identify that they need more support. You will pay a home visit once a week. Each family will have different needs which will influence your role. In all cases you will provide companionship, listen to problems and perhaps share in laughter as well.
Provide tired parents with some relief and give them a break by giving practical help with chores or accompanying them shopping. You may take the children to a local park, play with them or read to them.
Encourage parents to engage with the local community. Show them local amenities such as playgroups and encourage them to attend peer Home Start groups where they can find companionship and compare experiences with other parents. You may also refer them on to local agencies for practical help. Above all you will encourage and motivate the family and develop a real and lasting bond which may develop into friendship. Throughout your time volunteering you will receive ongoing support from Home Start staff and other volunteers.
As well as being a home visitor you can also volunteer to help run your local programme as a trustee. Full training is provided for this important role which gives valuable experience in leadership and management.
Other ways to volunteer include providing IT support, helping to run a toy library for children, promoting the service and in vital fundraising activities.
You might also like...