Helping Out at Your Local Citizen's Advice Bureau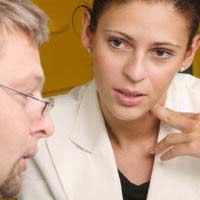 Do you have an interest in helping out members of your community? Would you like to learn more about topics such as welfare benefits, housing and the law? Then you might want to consider getting involved with your local Citizen's Advice Bureau. CABs help millions of people across the UK each year to receive practical information and ensure that they achieve their rights whether it be in dealing with a bad employer or tackling crippling debt.
Who can volunteer?
Anyone over the age of 18 is welcome to volunteer for Citizen's Advice. You will need to be able to deal with a wide range of people and will have sensitivity and tact. You will also need to respect confidentiality as you will be dealing with many delicate and private topics. A background in finance, information or the law is a definite bonus but is not required as full training is given. You do need to be able to commit to a definite time slot for a few hours once or twice a week. The efficient running of CAB offices depends on the reliability of its volunteers.
What training is involved?
Training takes place over 3-6 months and in that time you will always be under the supervision of another volunteer or member of CAB staff. This ensures that you feel supported and do not have to take on full responsibility for cases until you are fully trained. You will sit in on interviews with experienced volunteers so that you build up a picture of the information resources available and the correct way to handle a case.
You will receive training on several modules including such areas as housing and welfare benefits. You will learn how to use the CAB information database as well as the practicalities of recording, filing and processing cases.
What roles are available?
When people think of CAB they think of the role of adviser. This is the key role within the Bureau. An adviser is on duty for a few hours at a time and in that time will deal with whoever comes through the door. It's an unpredictable role and this can add to the challenge and also the reward of the role. An adviser will listen to a client's problem or problems and then find ways in which to support the client to find a solution to the problem.
For example if the client feels they are being bullied or harassed at work the adviser will find out and advise them on their rights under employment law. They can offer to support them through the process of reporting the bullying and can offer help in writing any letters or other documents which the client might need to support their claim.
Each client's problem is unique and so an adviser needs to be flexible and adaptable. They also need to be a good listener as a client may be upset or distressed and unable to explain their problem clearly without gentle questioning and support.
An adviser's assistant is an adviser in training. They will sit in on interviews and may help clients to complete basic forms as well as helping the adviser by for example by conducting research or doing the photocopying.
Other volunteers help out with administration tasks to ensure the smooth running of the service. This valuable role could be ideal for you if you do not feel keen to deal with the challenges of advisory work.
Once you have been an advisor for a while it is also possible to train for a specialist advisory role for example in housing or debt advice.
Whatever role you take on you can gain all the satisfaction of helping your fellow citizen's in a way that makes a real difference to their lives.
You might also like...
Can you advise me how I could do some voluntary mediation work in Worcestershire.H
Gill
- 20-Nov-16 @ 12:35 PM