Helping Out a Local Refuge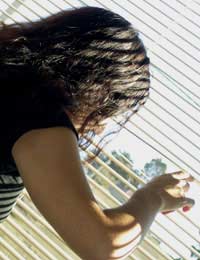 A refuge is a place of safety where victims of abuse can escape domestic violence. There are over 500 refuges across Great Britain and Northern Ireland. They are usually provided for women and children fleeing domestic abuse and usually take people who are not local to the area so that they can be distant from the violent partner.
Sensitivity and tact
Helping out at a refuge requires a high degree of sensitivity and tact. The women and children staying in them are vulnerable, scared and disorientated. They may have had to leave almost all of their belongings and their whole life behind and be feeling confused and frightened. In order to volunteer you will need to demonstrate calmness and empathy and will be subject to a police background check.
Police Background check
The police background check investigates whether you have any relevant convictions that would prevent you working with vulnerable adults and children. It is carried out by the Criminal Records Bureau in England and Wales and Disclosure Scotland in Scotland. It usually takes a few weeks to process and once the check has come through as OK you will be able to begin volunteering.
Restrictions on volunteers
Refuges vary in size and also in who they cater for. While some are general others may cater for a specific ethnic minority or other group. There should be disabled access at all refuges. Because of the sensitive nature of the work refuges are legally entitled to restrict who is employed by them according to gender or ethnic minority. This extends to volunteers and so it is reasonable to expect that refuges for women and children will only accept female volunteers and in some case only those from BME communities.
Women are usually placed in refuges at short notice; they do not book places in advance. They can bring their children with them and basic belongings but not furniture and usually not pets. Refuges sometimes have an arrangement with pet fostering schemes and this is an area where volunteers are always welcome. Women can stay for days, weeks or months and use the time to help them sort out their lives in a safe space away from physical danger.
Volunteer roles
You may be invited to help out at the reception desk or front of house. You will act as the first point of contact for women and children on their arrival, directing them on to qualified refuge staff. You could also answer phone calls, answering basic enquiries and transferring calls on to refuge staff.
Related to this is helping out with filing and general administrative work around the refuge. This helps to free up the time of refuge staff to spend with residents.Volunteers sometimes help out with play sessions for children, setting up equipment, devising activities and keeping children amused and entertained. This gives valuable free time to mothers in the refuge and can be very rewarding.
Another valuable role is acting as an escort, accompanying residents on shopping trips or other outings, providing them with company and moral support.
Other ways in which you can help include serving teas and coffees, helping out with housekeeping and providing help with gardening and general maintenance. There is often also a demand for someone who can assist with organising events and raising funds for the refuge.
You might also like...