Becoming a Community Group Facilitator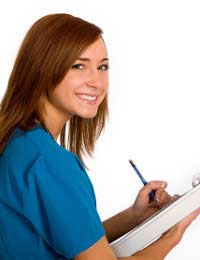 Share your people skills and powers of motivation with local voluntary and community groups. Gain the rewards of seeing them overcome obstacles to fulfil their potential. People from all walks of life become facilitators.
They may have a background in management or coaching or they may want to gain such skills by undergoing relevant training.
Experience the satisfaction of seeing a group progress, feel part of a team and gain valuable experience which could help in your career. You could progress to a paid role as a facilitator or acquire transferable skills which can be applied in a host of workplaces.
Who Can Volunteer?
You will need good communication skills and respect for equality to become a facilitator. It is useful to have a background in management, coaching, fundraising or community activism. However these things are not essential if you have the right qualities and are willing to train.
You certainly require patience – groups may need time to accept the need for change and to implement it. Other essential qualities are an ability to be realistic about possibilities, to deal with people from a wide range of backgrounds and to keep confidentiality.
Facilitators need to be tactful and approachable to ensure that everyone feels involved rather than undermined. They must be able to command respect and need good literacy and numeracy skills to be able to read and produce reports. In order to maintain objectivity it is usually more successful if the facilitator comes from outside of the group.
What is Involved?
Training in relevant facilitation skills may be provided. You will usually begin by taking time to research background and get to know the group, its management and how it works. The facilitator's role is to guide and support the group to make its own decisions, not to impose their own. To do this you will use a collaborative, person-centred approach and ensure that everyone's voice is heard.
Facilitators help community groups focus on aims and objectives and develop action plans. They may advise on sustainability, such as fundraising and promotion and on other areas such developing networks and best practice.
To identify key aims you may lead workshops and meetings to brainstorm and gather ideas, ask questions, consult and challenge the status quo and encourage group bonding and togetherness. Ensure that everyone feels safe and can be honest and encourage different perspectives. This includes offering opportunities for individual feedback from those who may not feel able to speak up in meetings.
Encourage the group to look both inwards and outwards. Looking outwards may include engaging all stakeholders, developing feedback strategies such as questionnaires for the community and finding new or more active members. Be sure to motivate members with incentives such as refreshments or the use of computers.
Identify problems and then discover the opportunities. Consider incentives to encourage the group. Mediate and resolve any conflicts and differences in opinion. Identify skills and resources which exist within the group and promote skill sharing with peer groups and organisations. Above all you will help build infrastructure and communication within the group. The key aim is sustainability.
Each group will have different specific needs and requirements but in all cases you will aim to pass on facilitation skills to group members. Develop and work on specific skills that the group identifies, such as report-writing, grant-writing and establishing membership benefits. You will take the lead in developing short-term, medium-term and long-term strategies.
Help initiate short-term projects for immediate progress and success to build the confidence of the group. You may also identify potential partnerships and liaise on the group's behalf with professional bodies such as the police and local authorities. Throughout the process you will keep records and ensure that boundaries are kept, e.g. should not be providing emotional support or counselling.
It is also important to plan an exit strategy; facilitators work with a group for a fixed period of time and encourage members to become self-supporting. With your help the community group can move forwards and achieve its aims and goals with greater success.
You might also like...