Become a Voluntary Activities Assistant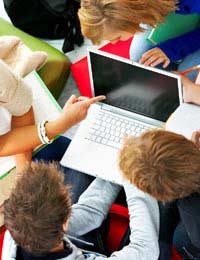 Enjoy yourself whilst bringing some fun into the lives of vulnerable members of your community. Whether you volunteer at a day centre or in a care home share the pleasure of activities with people who may not otherwise have an outlet. Not only is it rewarding to help other people have fun and express themselves but you will work as part of a team and gain valuable experience in the field of health and social care.
Who Can Get Involved?
Volunteers need to be patient and have a combination of good people skills and practical skills. People of all ages and walks of life can become volunteer activities assistants. It may especially appeal to anyone considering a career in health or social care, such as nursing, medicine or occupational therapy.
You must have a respect for equality and a generally positive outlook on life. You also need to be calm, flexible and reliable. You will volunteer for a specific time slot and must be able to commit to it on a regular basis. As with all roles working with vulnerable people you will undergo a Criminal Records Bureau/Disclosure Scotland background check.
Who Benefits from an Activities Assistant?
Vulnerable groups in day care centres, care and other residential homes and hospitals can benefit from the work of an activities assistant. This can include such groups as disabled people, the elderly and children in care. Other groups served may include people recovering from illness and accident, people with learning difficulties and people with mental health issues.
What Sort of Things Does an Activities Assistant Do?
Activities assistants work with professional staff to deliver an activities programme. The nature of the role varies from place to place and you may work one-to-one or with groups. If you have any particular interests or skills you may be asked to share those as part of your role.
Usually you will offer daytime activities although there may be evening slots available for those who work full-time. The aim is to stimulate and engage people by offering as wide a range of activities as possible to involve people with diverse interests and abilities.
Share practical skills such as offering computer and IT training. Assist with cookery, woodworking or gardening. Encourage people to express their creative side with such activities as writing poems and stories, painting, cardmaking beading or making collages. This can be for pure enjoyment or you may support people to make items for sale such as purses or bird boxes.
Your role may be to lead the activity, to offer companionship or to provide physical assistance to enable an individual to take part. Chatting and socialising is a key part of your role and you can encourage this by playing games or encouraging people to take part in quizzes or educational activities.
Help arrange visiting speakers or give a talk yourself on a hobby, skill or experience. Motivate people to improve their fitness by taking part in gentle exercise classes such as aerobics, tai chi or dancing. You may also support people's wellbeing with complementary therapies such as massage and aromatherapy.
Entertainment is important too. This could be something as simple as setting up a TV or DVD for people to watch or may involve accompanying groups on day trips to events such as the theatre. You may accompany children on residential courses such as an outward bound course learning rock climbing or canoeing or arrange and join in special events such as Christmas parties. Sharing in the happiness and fulfilment which activities can bring to vulnerable people provides a very rewarding way of volunteering.
You might also like...
Dear Whom may it Concern, I want to volunteer for the role activity assistant . I'm looking for a position in Birmingham. Please can you send a application pack soon. Many thanks, With Regards, Shilphi
Ruby
- 17-Sep-15 @ 9:00 PM
I have just read your post, and i'm really thrilled because is what i'm looking for! I'm an italian O.T, fully registered by HCPC since november 2012. I would like to get self-confident putting into practice what i studyed during my 3 years. I think that undertake the way of volunteering, would be the right choice. I would like having further information about, how can i get in? Where? I hope to hear from you soon. Many thanks Marco fabiani
ItalianOT
- 23-Dec-12 @ 2:08 AM