Employment Opportunities in Community Work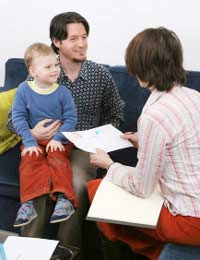 While many people become community helpers for pure enjoyment for others it can be the stepping stone to a whole new career.
Perhaps you have volunteered to gain experience in your chosen profession or it may be that your experience of helping has been so positive that you are inspired to seek employment in the field.
There are many possible directions available if you would like to work in the community and voluntary sector.
This article gives an overview of some options to consider.
Community Development
Community Development workers get to the heart of neighbourhoods and work closely with local people to identify their needs, develop projects and campaigns and put them into action. They may work with entire communities or target specific groups such as homeless people or the elderly.
They also work closely with local authorities and other organisations to help bring these projects to life. As a community development worker you will need to be committed to equality and social change and able to communicate with a wide range of people from all walks of life. You will need a degree or an HND in social sciences. You may also be able to apply if you have a background in community activism and managing or volunteering with community projects.
Health and Social Care
Opportunities here include becoming a personal assistant to disabled people or people with learning difficulties for which training is provided on the job. You could also train as a support worker, or nursing assistant or consider becoming a nurse or doctor which require qualifications up to degree level. It is also possible to study for an HND or degree in health and social care.
Social Work
Social workers support a wide range of clients through difficult situations or life challenges usually on behalf of a local authority. You can choose to specialise in working with adults or young people. You will be assisting some of the most vulnerable members of society to find safety, housing, employment and security in their lives. You will need to achieve a degree in social work. Mature students may not need qualifications for entry to a degree but colleges will look for relevant volunteering experience.
Advice Work
Roles are available as a general advice worker or in specialist fields such as debt, housing, race relations and welfare. Essentially, in all of these roles you will provide clients with factual information and support in relation to their issues. Your clients may come from the general public or from a specific group such as disabled people, ethnic minorities or students. You need to be informed and knowledgeable and able to explain often complicated details to a wide range of people.
You may support clients through procedures, act as a confidential ear or refer them onwards to other agencies such as lawyers. Your work may take place face-to-face or on the telephone. Typical employers include local authorities, the NHS, and single-issue charity and voluntary organisations. There is no particular entry requirement for this field although qualifications in areas such as law, social sciences or business offer an advantage as does a background as a volunteer adviser with the Citizen's Advice Bureau or a similar organisation.
Youth Work
Youth workers reach out and support teenagers up to the age of 19 in a wide variety of settings. You could find yourself working with a school, community youth group or a youth centre for example. Your role is to engage with young people, help them tackle difficult issues, motivate and support them. This could involve anything from setting up a sports team or theatre group to organising an anti-drugs campaign or simply helping out at a youth club. The main aim is to talk to your clients and to listen to their concerns, while preserving confidentiality.
There are national qualifications for youth working and you should either already have these or be working towards them when you start work. The National Youth Agency offers further guidance on professional training. Volunteering work can count towards the experience required to gain your qualification.
If you would like to work with younger children from 4 upwards you could also consider becoming a playworker. You do not always need a qualification to enter this field although you can work towards a certificate in Playwork. Registered childminders care for pre-school children and need to complete introductory courses in first-aid and childcare. More information is available from the National Childminding Association.
You might also like...
I am a care assisist who is looking to open my own business in my community. I don't no where to start. Please help me!. What do I need to do.
Brodge
- 15-May-12 @ 11:05 AM
It gives me courage not to turn back. Because I want to help my community but I don't no where to turn reading your web it has open my mind I can do it
Brodge
- 15-May-12 @ 11:00 AM