Community Advice: Who Can Benefit?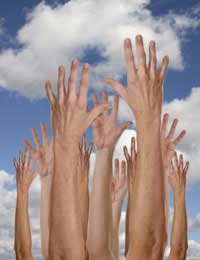 One of the best ways to get involved in the local community is to take on an advice role. Whether it is providing general information or working in a specialist area such as consumer advice there are new skills and knowledge to be gained. In a 'credit crunch' debt advice is particularly in demand. Such a role can help vulnerable members of the community at a grass roots level. This work always brings something new, challenging & interesting to deal with each day.
Who Can Volunteer?
Start by exploring volunteering with Citizens Advice Bureaux (CABs in England, Wales & Northern Ireland, CAS in Scotland.) These provide a network of local one-stop shops across the UK. CAB/CAS provide advice on legal issues such as employment rights, benefits, money matters, consumer issues and many other practical issues. They are almost entirely staffed by around 20,000 volunteers. There also many other community and voluntary advice organisations.
Application to a CAB/CAS is by completing a form and attending a short interview. Anyone can apply. They are looking for maturity, common sense and an ability to learn as well as a non-judgemental attitude and respect for confidentiality. Volunteers need empathy and an ability to listen to people who may feel angry, stressed, upset or isolated.
Most bureaux are open in office hours so volunteers need to be available for sessions then. Anyone over 16 can volunteer and it usually does not affect benefits. If in doubt check with the authorities.
What is Involved
A thorough training is given which is highly regarded. In England & Wales it is validated by the Open College Network. It takes 6-12 months to become fully trained. Volunteers work through modules, sit-in with experienced advisers and benefit from supervision.
Roles available include working as an adviser, administrator, volunteer co-ordinator, campaigner, trustee, IT support, fundraiser & in marketing. Most volunteers work as advisors. They provide & explain sometimes complex information in a way people can easily understand and will work with a diverse range of people and organisations. Advisers may need to learn about employment law, health, consumer issues, housing issues and homelessness. Advisors usually work 1 day or 2 half-days a week.
Once training is complete advisers have one to one interviews with clients of all backgrounds. Advisers listen, identify problems and take action to help. This may involve assisting with paperwork, making phone calls, advising of rights, negotiating with employers, authorities or others, helping to write letters, accompany clients to court or acting as their representative.
Advisers develop knowledge of rights and the law as well as communication skills. In England & Wales law students who work as CAB advisers can get 6 months reduced from solicitor training contracts. All advisers can work towards an NVQ in Advice.
Campaigners also perform a key role. They help to gather statistics & information, identify issues, conduct research, talk to CAB staff about current campaigns. They also write reports and campaign in the media.
Specialist Advice
Unfortunately in a 'credit crunch' debt advice is a growing specialist area. Advisers provide debt counselling to individuals, help prioritise debts, set a budget, negotiate with creditors on people's behalf and advise on any relevant welfare benefits.
They also give advice on insolvency & bankruptcy as well as court procedures and accompany and represent clients in court. There is a huge demand for this service with no typical day. Causes include redundancy, ill-health, relationship breakdowns and recession and clients may need emotional as well as practical support. Other tasks include giving talks and providing outreach to vulnerable groups on managing finances.
In addition to the other attributes of an adviser debt counsellors must have a reasonable skill in maths. The Institute of Money Advisers and Money Advisers Trust offer training days in this specialist field.
Another specialist area is consumer advice. This involves working with vulnerable groups and community support networks to provide legal advice on small claims and support in challenging shoddy goods and service. A consumer adviser may negotiate with a problematic supplier, tackle fraud or give talks to educate groups on their rights.
Niche advisory roles are also available in areas such as relationship issues and mediation, and in organisations for people with specific issues such as mental health issues and in housing and homelessness.
Contact local CAB/CAS directly or try your local authority, library or voluntary council for details of advice organisations in the neighbourhood.
You might also like...