How to Volunteer in the Adult Learning Sector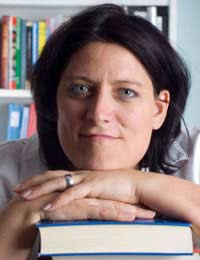 Reading, writing and numeracy are vital skills in the modern job market and in everyday life from filling out forms to reading labels and pricing bills in the supermarket. Yet an estimated 7 million adults in England & Wales alone lack these basic skills. Some leave school having fallen through the gap whilst for refugees and new citizens English may be an unfamiliar foreign language. You can share your reading and writing abilities to make a real difference to someone's life.
Skills for Life is a Government initiative which has been taken up across the UK. Up to 10000 local volunteers share their skills and gain teaching and communication skills. More are always needed. Additionally many people with basic skills but barriers such as visual impairment or learning difficulties welcome support in reading for pleasure.
Who Can Get Involved?
Anyone with reasonable levels of reading and counting can get involved. For volunteering work in colleges there may be an interview. A regular time commitment is needed. Consistency is important to learners so you need to commit to a regular volunteering slot. As classes often takes place in evenings full-time workers are often able to volunteer.
Peer support is also welcome. For example the National Literacy Trust encourages men to become 'Reading Champions' as role models for other men and boys. Prisoners may volunteer to help other prisoners to read while other groups such as the elderly can get involved in book clubs to support reading for pleasure.
What Does it Entail?
Literacy and numeracy can improve job prospects, earning potential, self-confidence and pride. This helps in personal development as well as community regeneration. Volunteers may teach basic reading and writing skills or encourage reading for education and pleasure.
Skills for Life courses usually run in colleges and adult education centres. In some cases volunteers take a short training course lasting a fortnight to two months. Many colleges encourage volunteers to complete a City & Guilds certificate in Adult Learning Support. There is a tailored national core curriculum for adult learners to follow, this ensures teachers are giving consistent training across the country.
Where possible skills are taught in a way that relates to the day-to-day life of learners with individualised learning plans. Many learners already have basic skills but need help to polish them, some need to learn from scratch and others need more in-depth, specialist teaching. Volunteers may support a paid teacher in a group or offer one-to-one support.
Another key area where volunteers can help is in teaching English as a foreign language to refugees and asylum seekers. Other initiatives include read aloud sessions open to all or to targeted groups such as older people with dementia and telephone Book Clubs using teleconferencing to encourage housebound older readers using teleconferencing.
How to Find Out More
Most areas have an Adult Literacy or Skills for Life Coordinator or try contacting local libraries, colleges or community education departments for information. The National Literacy Trust can also advise on volunteering while Lifelong Learning UK can provide more details on teaching in colleges and progressing from volunteering to a career in adult literacy.
You might also like...
My name is Louise and I'd like to give back to the community. Life can be hard enough and I cannot imagine how challenging not being able to read and write would be. I have a small business at home and a husband and 13 year old daughter so one day a week would suit. My English is good and I love reading. I hope that I can make a difference to someone. Thanks Louise
Louise
- 9-Nov-23 @ 4:56 PM
Hi, I am currently studying DTLLS, looking for a volunteering opportunity teaching adults basic numeracy/literacy or ESOL. As a classroom support or tutor in the Leicester area. I have experience in working with adults and have also completed the PTLLS course. Thank you
Maz333
- 18-May-21 @ 12:35 PM
I have an employment history in Social Work and the Theatre.Now retired I would like to help those who through no fault of their own have fallen through the net and left school without literacy skills, or those who have arrived from abroad.I know I would relish any training necessary.I have training in teaching English as a foreign language many years ago.
Sally
- 15-Mar-21 @ 8:27 AM
No one seems to respond to the majority of queries on here. Has anyone been able to volunteer as a result of making an enquiry?
Hi I'm a newly qualified teacher after many years abroad teaching English in the volunteer sector. I'm now 70 and would like to apply my skills and knowledge in the adult literacy sector to try and make a change to the lives of people struggling with reading and writing.Please advise me of openings available at this time.
Carolyn
- 21-Sep-20 @ 9:19 AM
I am a retired primary teacher who following the death of my disabled daughter would like, once this awful virus is beaten to volunteer in teaching literacy and numeracy to young adults. I am in my seventies and would be able to commit, initially to half a day per week.I live in Teesside and would be prepared to travel within a ten - fifteen miles radius of Yarm.
Margaret
- 22-May-20 @ 12:45 PM
I would like very much to be involved in adult literacy
Coddy
- 8-Mar-20 @ 6:49 PM
I'm 35 years old, I've just completed a Masters in Fine art, after working on more low skilled work for a bit. However, I have developed a skill set via both work and education, specialisations formed around fine art practice, cultural theory, and the humanities. I am interested in getting into working/volunteering in life-long learning, the adult learning sector. I've done a short introduction to teaching course, and do believe I would fair well gaining some volunteer experience. I live in the Barnsley area of Yorkshire. Would you be able to give me some advice on how to go about doing this? Thanks John
John
- 14-Nov-19 @ 9:00 PM
I'm recently retired from a high level career in management in business and am interested in volunteering in mentoring, adult literacy, and any aspect of language support. I am DBS checked and have a number of post grad qualifications as well as decades of experience. Can you give me any pointers please?
Hi. I'm interested in volunteering to help adults with literacy but I'm struggling to find an organisation near me. I live in West Oxfordshire. Can anyone suggest who I could contact? Thanks! Caroline
Caroline
- 7-Jul-19 @ 3:43 PM
I'm a retired secondary school teacher. I have a BA and an MA in Theology from Oxford University, along with a PGCE. About 25 years ago I used to do voluntary adult literacy teaching on a one to one basis. This was after a few weeks of local training. I wish to do this again as I have time now.I hear that I'd have to aquire a qualification. Please would you advise me. Thank you. I'm in Bedfordshire.
Aidan
- 3-May-19 @ 2:05 PM
I am applying for unpaid voluntary service in your organisation, i am undergoing study in leading to Diploma in Educational Training (DET) Level 5.
NON
- 19-Jul-18 @ 1:56 PM
I would to help in the community, I used help tutors in fife in digital skill courses till I moved to Aberdeen an would like to help in this area as well Tracy whyte
tracy
- 21-Apr-15 @ 1:53 PM
I think education is so important and I'd like to get involved and volunteer with literacy programmes, however the problem is that there aren't any programs outside of core work hours. Which makes it difficult to give back to your community.
miraclepie
- 8-Jun-11 @ 9:52 AM
a really interesting article - however the reality is not so easy. despite many contacts it seems that there are no opportunities out there. A real shame as i have 25 years of expereince in Adult Education (Managment and wide variety of Learning & Development stuff!) and really would like to use it!
max
- 26-May-11 @ 1:15 PM