How to Support City Farms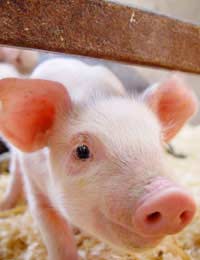 Escape the concrete jungle by helping out at a City Farm. Not only is it an opportunity to work with animals and greenery it is a chance to work in a fun place which educates adults and children about country life. City Farms are social enterprises which provide fresh, local produce for sale and give everyone the opportunity to experience rural life.
What are City Farms?
The first City Farm was opened in 1972 in Kentish Town, London. There are currently around 60 farms spread across the UK. They are usually to be found in built-up, socially deprived areas where waste land has been reclaimed and are important open, green spaces in towns and cities. Each farm is unique and may be run by a community group or local authority.
Usually farms have a variety of teaching rooms, gardens, growing plots and places to sit and eat indoors. Most also keep animals such as pigs, sheep, goats, chickens, geese, bees, cows, donkeys and ponies with a variety of common and rare breeds, many of which can be petted. They produce fruit, vegetables, milk, eggs and dairy products, honey and arts & crafts (perhaps made from recycled products).
Some also have arts projects such as painting and sculpture. Entry is usually free as the aim is for them to be accessible to all. City farms help reconnect town dwellers to the natural world and a balance with nature.
Who Can Help?
There are few or no restrictions on who can help. People from all backgrounds are welcomed. Farms are specifically tailored so that children, disabled people, people with learning difficulties and others can all enjoy access. For some roles a basic level of fitness may be required.
What are the Benefits?
City farms are educational. They are inclusive and aimed at everyone especially children, the socially disadvantaged, disabled people and those with learning difficulties. Farms offer an opportunity for children and adults who may not be able to visit the country to experience rural life.
Get outdoors in the fresh air and have fun in a peaceful environment that is accessible for all. It is a great opportunity to exercise. Working together to produce healthy, organic food fosters a sense of community. Nurturing animals in natural surroundings develops increased awareness of and respect for the environment. Some farms also encourage recycling and even generate their own electricity.
What is Involved?
Be as hands-on as possible with the chance to muck out stables and pens, feed the animals and to learn to handle and look after them. Work in a dairy, look after bee hives or help erect accessible footpaths and buildings.
Help out with gardening or grow fruit and vegetables throughout the natural seasons of the year. General farm maintenance is another essential task. There are lots of opportunities to meet mew people and learn new skills.
Get involved in educational activities. For example help children and adults to learn about food production or take part in outreach to local schools and youth groups. Growing Schools is an initiative between Government & the Federation of City farms to get children growing fruit & vegetables. Volunteers can develop their communication skills further by assisting with publicity & PR or organising events.
At some farms there will be the chance to get involved in arts and crafts. Help create sculptures from recycled items or practice and demonstrate traditional crafts such as spinning and blacksmithing.
For more information about getting involved contact the local authority, local City Farm or visit the Federation of City Farms website http://www.farmgarden.org.uk for more information.
You might also like...