Litter Patrol: How to Keep Your Community Tidy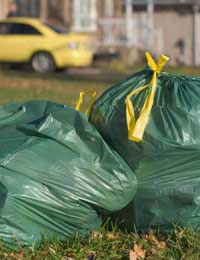 Tackling unsightly litter can have an immediate impact on your local community. Showing that you care for your environment enhances civic pride and simply makes your neighbourhood a nicer place to live. This can also affect rates of vandalism and crime as well as enhancing parks and countryside and encouraging habitats for wildlife and flowers.
Why is Litter Such a Problem?
Although local authorities are responsible for keeping neighbourhoods clean and tidy resources are often stretched. Recent changes in the law support local businesses and residents in assisting with clearing away litter. Often partnerships have developed with voluntary organisations and residents groups to tackle the problem.
Although councils can issue penalty notices and fines for littering and environmental anti-social behaviour such as vandalism, graffiti and dog-fouling culprits are often difficult to catch. Litter includes packaging, cigarette stubs and the biggest culprit, chewing gum - which makes up an estimated 61% of all litter. An estimated 122 tonnes of cigarette-related litter alone is dropped every day in the UK.
People may also eat fast foods and then not see a bin when they have finished so they just drop packaging on the ground. Some litter can take years to degrade or doesn't degrade at all like plastic items including bottles and carrier bags.
Rubbish contributes to community fears and encourages anti-social behaviour from vandalism to more serious crimes. It costs hundreds of millions of pounds a year to clear and is a health hazard. Foodstuffs can attract rats while broken bottles and drugs sharps can cause injuries. A third of all fires are caused by litter
Who can Get Involved
Anyone with basic fitness can join an existing litter patrol including individuals, clubs, environmental groups, tenants associations and schoolchildren. Contact your local parks service to check whether they need volunteers. Equipment such as litter-pickers and protective clothing may be supplied.
If a patrol doesn't already exist then unite with neighbours, colleagues or friends and set up a community group. EnCams (which runs the Keep Britain Tidy campaign) produces a guide to setting up a street clean-up. Grants may be available from your local council or other sources.
Tackling the Issue
A litter patrol can be a fun day out for families and children. Decide on the area to be tackled and what equipment will be needed including plentiful supplies of bin bags. Ensure you have the permission of the landowner, often the council, before you start. Other equipment you may need includes boxes, containers for any sharp material, first aid equipment and ideally you will have a first aider. Do not touch hypodermic needles.
Work out what will happen to the rubbish collected – will the council dispose of it? Perhaps they can provide a skip? Otherwise make arrangements to take it to your local tip.
If you are organising the patrol you could set a theme and even have prizes to make the day fun. Think about providing refreshments. Publicise the patrol well beforehand. Patrols make a good media story so invite the local press along to cover it on the day. Local businesses may sponsor it and pay for equipment and refreshments or contact your local Cleansing Department for help.
Be sure to advertise transport links and establish where the nearest toilets are. Give people advice on suitable clothing to wear, and arrange for any health & safety and training in any equipment. If you are responsible for the event then visit the site and carry out a risk assessment beforehand. Look for sharp items, hazardous waste, steep or difficult terrain, busy roads etc.
If children are involved make sure there enough adults to supervise them safely, around 1 adult per 4 children and do a litter pick for a maximum of 2-3 hours (1 hour for children.)
Keep an eye on safety especially around areas of water such as canals and close to roads.
In the countryside be sympathetic to the environment, making sure to close gates and not interfere with wildlife. Local environmental groups or wildlife trusts can advise on this. Recycle as much of the litter you gather as possible.
You could also get involved with long–term litter work by contacting your local community warden, neighbourhood watch or police to take preventative measures. Litter-watchers report on local problems such as identifying public bins and dog bins which are damaged and need replacing.
Education is seen as key in tackling this issue so you could volunteer to go in and talk to schools and community groups about the hazards. Explain that people can be taken to court and fined up to £2500.
Research has shown that keeping your local area clean and tidy means people are less likely to drop litter and that incidents of crime may reduce.
You might also like...