Helping in Community Gardens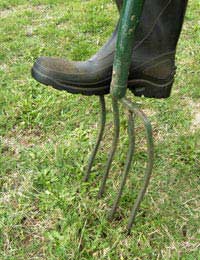 Green-fingered volunteers are getting involved in community gardens across the UK. From large open spaces to tiny splashes of green in urban areas you can volunteer to help make your community a brighter place to live. Gardens help develop civic pride, put everyone in touch with nature and regenerate unsightly areas reducing the risk of vandalism and crime.
What are Community Gardens?
Community gardens developed in the 1960s to combat urban sprawl. Local residents took action to create green havens and to beautify ugly and derelict areas. These peaceful oases provide calm and peaceful spaces away from modern stresses and pressures. They also help tackle social deprivation and add to the wellbeing of the community.
Gardens range from tiny pockets of green to spacious parks and can be private or publicly owned. They can be on reclaimed wasteland close to homes, in schools or the grounds of businesses or disused land belonging to the local authority. There are even community roof gardens.
There are around 450 projects across the UK. They are safe places for everyone and offer play areas which children can enjoy, a green space where workers can take their lunch and an escape for families. With everyone welcome they help develop community spirit and make an important contribution to sustainable development. They even provide the perfect habitat for wildlife.
Who Can Get Involved?
Gardens are usually run by an entirely voluntary management committee, often local residents. Getting involved offers an opportunity to develop friendships and connect with the local community. Volunteers come from all ages and classes and it is also suitable for people with mental health issues and physical disabilities. There are also special issue voluntary groups e.g. women, ethnic minorities.
Gardening provides exercise and helps with a healthy lifestyle. It also helps combat social isolation and the creation of gardens acts as a deterrent to crime.
What Sorts of Projects?
There are all kinds of tasks from clearing an area of rubbish and weeds to planting flowers, herbs and trees. The garden may develop into a community allotment with the chance to grow fruit and vegetables. Help recycling by encouraging people to bring along their organic waste such as eggshells and old vegetables to compost. Build a pond or accessible footpath, help create flower beds, weed and assist with general maintenance.
Creative skills can be used in landscaping & design or in developing a wildlife habitat or sensory garden. Help promote the garden by giving talks or visiting local schools and community groups. Get even more involved in the running of the garden by joining the management committee. Committees may decide to develop a theme for the garden and the Royal Horticultural Society can advise on making a garden using exotic plants.
When the results are satisfying you may enter the garden into a Garden in Bloom competition or Open Gardens weekend. Gardens bring a feeling of success and enhance civic pride in the community as well as acting as much-needed lungs in the modern town or city.
You might also like...