Starting a Local Community Group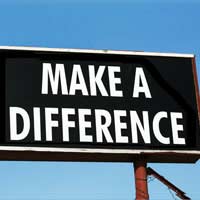 Do you have a cause or activity that you want to support and like minded people who share your goal? Then you probably have all that it takes to set up a local community group, especially if you have a passion for what you do. Follow some simple steps and you will soon have established your group within the community.
Good foundations
It is important that you build a solid foundation for your group. This means getting committed members and local support. It also means being very clear about your aims and objectives. Check out locally to make sure that a group doesn't already exist and then set up local meetings to find out about the demand for the project and likely local support. Advertise the meeting in local newspapers and in other relevant places such as your local library, shops and local schools as well as resident associations.
At your meeting identify the key aims of your group and the reasons why it is needed. Ask for volunteers to get involved and get them to sign up on the evening while their interest is fresh. You might like to invite representatives along from public services in your area too such as police and local authorities and local councillors.
You should hope to come away from a first meeting with a clear sense of support for your group and the basis of a committee. Identify a group of volunteers who will help to take the project forward.
Next steps
With a committed group of volunteers you are ready to set up a committee. Allocate roles and be clear that everyone understands the tasks which have been assigned to them. Key roles include chair, secretary and treasurer and other roles will vary according to the nature of your group. You are likely to need a social secretary or events organiser, although this role could be taken on by the secretary and a fundraiser, although this role could be taken on by the treasurer.
Get advice from your local Council of Voluntary Organisations or local authority on setting up the legal side of your group. You will want to create some documents that lay out your mission statement and also clear policies and procedures – for example your policy on working with children or vulnerable adults.
Creating a constitution
You will need to create a constitution and outline your aims and objectives. This will also detail the roles of committee members such as the chair. Such documentation may seem like a formality but will indicate your seriousness and ensure that you are eligible for funding applications from organisations which will need to see such evidence. The Charities Information Bureau can provide information on creating a simple constitution. It can also advise on the different kinds of legal status your group may take.
If appropriate you should also ensure that all members undergo police background checks to ensure that they are safe to work with children and vulnerable adults. It is important to ensure that your group is as professional as possible as it will then gain credibility with local authorities, potential funders and the local community,
Finding the money
As part of your constitution you will want to lay out a plan for your sustainability. A key part of this is finding funding and you should note down all potential funding streams. The role of fundraiser is a key one to a community group. Is there local authority funding available? Will the group be funded by membership? Will it seek sponsorship or apply to trusts and charities for income? Will it organise fundraising events? These are important questions for the long-term future of the group.
With these steps in place you are ready to launch your community group. Hopefully it will find success within the local environment and gain wide ranging support for its activities.
You might also like...