How to Find Out About Local Community Projects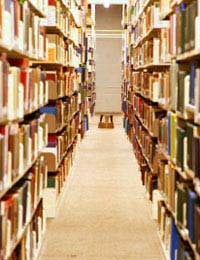 Many people want to expand their social life, learn new skills or simply give something back by becoming a community helper. Whether they would like to tackle local crime, beautify their environment or get involved with local schools or youth projects there are a wealth of opportunities available. However with so much on offer it can be difficult to know where to start to find a project that best suits their interests and abilities.
General Information
There are many good resources available that offer a guide to local community projects. A good place to start is with the local council. Their website contains news and details of many different community groups and initiatives. It is also possible to phone up or pay a visit to ask about what is going on locally.
Libraries are another good information source. It is always worth asking a librarian for a list of local groups that are looking for helpers. Library notice boards also often contain details of what is available. Likewise local newspapers carry reports of current activities. Often they have sections dedicated to community groups which are looking to get more people involved.
Details of charities active in an area can be found from national Councils of Voluntary Organisations. Scotland and Ireland have their own councils and there is a shared one for England and Wales. It is possible to narrow down a search to particular areas of interest such as animal welfare or working with the elderly.
Many community groups looking to gain new members advertise on volunteering websites. Again there are different sites for particular countries and regions. Interested helpers can browse through a range of groups and projects. Usefully, it is usually possible to search on particular areas of interest, such as working with refugees or by particular roles, such as fundraiser, IT adviser or driver.
Other places to try include searching under the relevant sections in telephone directories and asking the staff of local Citizen's Advice Bureaux about what is going on in the local area.
Specific Information
For would-be helpers who already have an idea of the area they would like to work in it can be a good idea to be more specific in researching groups and projects. For example local police forces advertise for helpers with specific initiatives. If this is an area of interest it will be well worth reading their website or giving them a phone call.
Likewise in the area of health local NHS regions can be contacted to find out what helpers they may be looking for. Health-specific charities also look for helpers and information can be found from their websites.
People can keep an eye out for local charities which are of interest. Contact them directly to find out if they are looking for help. This also applies to other local bodies such as park ranger services or museums. They will always welcome approaches from interested helpers and can advise on whether or not assistance is needed at the time and what roles are available.
Be Proactive
The main thing to bear in mind is that it is always worth asking, and there are plenty of resources available to help people find their ideal opportunity to become a community helper.
If after all that a search isn't fruitful then it may mean that there is an unfilled demand. With a good idea and some determination it is always possible to start a new community group from scratch!
You might also like...