What is a Community Helper?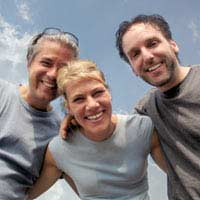 What is a Community Helper?
This is an age when families are often scattered, people move around to follow their work and the number of single households is on the increase. It is easy to feel isolated. More and more people are finding ways to connect with their neighbours and their environment by becoming a community helper.
Everyone is a member of a community such as their workplace or the city, town or village where they live. People may belong to a particular group such as the young, the elderly, disabled people or black and ethnic minorities. In a wider sense community means a shared sense of belonging to the society in which people live.
A community helper is someone who takes an active part in making their neighbourhood a better place to live. They give some of their spare time for free in order to have a say, make a difference or to give something back. In the process they learn new or hone existing skills, meet new people and gain a wealth of experience. Becoming a community helper is a win-win situation for everyone.
Who Can Get Involved?
One of the attractions of becoming a community helper is that almost anyone can get involved. With so many roles available there will something to suit the interests and abilities of most people. From active outdoor roles such as mountain rescue and volunteering as a park ranger to indoor activities such as helping out at a children's play scheme or local museum there are endless opportunities.
Young people may enjoy helping out a litter patrol, while a retired person could assist police monitoring speeding with a mobile camera. For someone who cannot easily leave home joining a telephone helpline or acting as a reader for a talking newspaper could be worthwhile. With so many roles available there is something to suit almost all interests and abilities.
Why Get Involved?
Give something back to the local community.
Learn new skills
Use existing skills
Gain Experience
Shape the community
Network and Meet New People
Many people want to help others they feel are less fortunate than themselves and want to benefit from a feeling of belonging. Most community helper roles provide training, experience and the opportunity to acquire new knowledge and skills for their own sake or to help enhance a CV and personal development.
Everything from hairdressing to IT can be put to good use for the benefit of others in a community. Even everyday skills such as driving and walking could make a significant difference to the lives of isolated and vulnerable members of a community. Community helpers get a sense of satisfaction and fulfilment from being able to share these skills, and an opportunity to build and develop their expertise.
Many roles offer the community helper a chance to gain new experiences. This could be spending more time in a beautiful landscape doing conservation or spending time in the company of new groups of people giving advice, working together to raise funds or clearing litter and graffiti. Experience the adrenaline of training for a demanding role as a rescuer, support the emergency services or develop teaching and mentoring skills.
People value the opportunity to be vocal on a topic they believe in. Community helping brings the opportunity to shape the community. This could be adding to local security through a Neighbourhood Watch scheme or helping to set up a social enterprise for the rehabilitation of young offenders. Community helpers add life, energy and a sense of involvement to their neighbourhood.
Becoming a community helper gets people involved with a wider network of people. It is a great opportunity to meet like-minded people, to share experiences and to socialise and exchange thoughts and ideas. Many helpers find that they gain as much, if not more than they give by becoming active in their local community.
You might also like...