Involving People With Learning Disabilities in the Community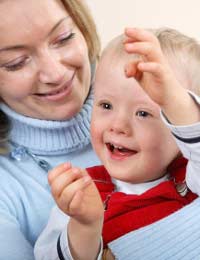 Learning disabilities covers a wide spectrum of abilities and includes people with Downs Syndrome, people with dyspraxia, people with autism and people with Asperger's Syndrome. There is an increasing awareness that people with learning difficulties can enjoy full and enjoyable lives as part of the community. There is an increasing emphasis on finding ways for people with learning disabilities to lead rich, independent lives.
Volunteering as an Advocate
A great way to support someone with a learning disability to get more involved in the community is to volunteer as an advocate. Organisations offer training and development so that you can assist someone to deal with practical aspects of their everyday life where they may need assistance in getting the care or service that they need. This could involve anything from supporting someone as a scribe to sitting in at a medical appointment or assisting with filling out forms. The main thing is that you will be making sure that their voice and opinions are heard. By offering this support you can facilitate someone to live a normal life as part of the community.
Becoming a Befriender
Another great way to offer help is to volunteer as a befriender. Although this is a similar role to an advocate in this case you will take on more of the role of a friend. You will take time to get to know someone as an individual, listen to their worries and concerns and join them in having fun. You could go for walks, accompany them to the cinema or theatre or cheer them on as they take part in a sport. Your support will play a vital role in helping someone to overcome barriers to enjoying life and to connect with the wider society.
What is a Personal Assistant?
Personal assistants provide practical support and help people with learning disabilities to overcome obstacles in everyday living. What is required will vary from person to person but could include assistance with personal care, cooking or cleaning. You could also drive someone to appointments or accompany them when shopping or socialising.
Making Sport Accessible
Many people with learning disabilities participate in sporting clubs and teams open to people of all abilities. If you are involved with such a group you may want to investigate ways to ensure that your organisation is as accessible as possible. In addition there are many such groups aimed specifically at people with learning disabilities and you may want to get involved with one. The success of many young British athletes at the Paralympics is proof of what is possible when the right support is made available.
Leisure and Volunteering
If you are running a social club or community project you may want to consider whether it is accessible for people with learning difficulties. With a greater emphasis on inclusion in society, the Government is keen to encourage more involvement between people of all abilities. For example the British Institute of Learning Disabilities publishes guidelines on how more opportunities can be created for people with learning disabilities in many different aspects of life. Why not contact your local advocacy organisation to find out whether any members would like to get involved with your project or organisation?
You might also like...