Driving and Escorting; Community Involvement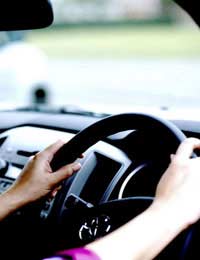 If you have a car and a driving licence you can volunteer to transport members of your community. This can make a tremendous difference to someone's life and enable them to go shopping, make an appointment or simply get out of the house. Even if you don't drive you can still volunteer as an escort and keep someone company on a trip to the doctor's or to a social event such as the cinema or a play. Such support can be just as valuable in a city as in an isolated rural community.
Who can Volunteer?
Anyone with a driving licence can consider volunteering as a driver while anyone over 18 can volunteer as an escort. For drivers, your licence will be checked for points and convictions and you will need to be a safe driver. Some organisations may require a minimum number of years driving experience.
You must get on well with all kinds of people and have sensitivity to special requirements. As you may be dealing with vulnerable people you will need to undergo a Criminal Records Bureau/Disclosure Scotland background check.
Practical Issues for Volunteer Drivers
If you are volunteering as a driver check you are suitably insured if using your own car. Ideally this will be comprehensive insurance. It is important that you let your insurance company know if you are volunteering as a driver.
You must have a full driving licence and ensure your car is roadworthy and fully MOT'd if it is more than 3 years old. There is specific legislation on car-sharing, so be sure to get advice from the organisation you are volunteering with.
Organisations will usually reimburse petrol costs. You can only be reimbursed actual expenses as any additional payments could invalidate your car insurance and would make you liable for tax.
What is Involved?
The role can vary depending on which group you volunteer with. If you will be driving the elderly, disabled people or children you should receive training. This will include picking up and setting people down and First Aid. The Community Transport Association can provide further advice on training.
It is important that individuals know that you are legitimate and can be trusted. You may be issued with ID to identify yourself as bona fide to the person you are picking up.
You may assist the elderly, the housebound, people with mobility issues or people who may not be able to afford a taxi fare. Volunteer drivers are especially valuable where public transport is limited such as in rural areas.
Take someone shopping, to the hairdresser's or to a doctor's or hospital appointment. You may take them to visit their family or to a day care centre. You may assist families with school runs, driving children to school. Volunteer drivers mainly make local journeys however you could be asked to make more long-distance journeys, for example escorting someone to a specialist hospital.
You may offer your skills on an ad hoc basis to an organisation or participate in a voluntary car scheme, offering shifts when you can be on call to drive people for whatever reason. Sometimes you may simply take someone out for a ride so that they can get out of the house. In many cases you will be offering someone companionship as well as transport.
If you have the necessary skills you could also volunteer to transport groups by driving a mini-bus. In addition to driving people you can also assist groups and individuals by transporting items. For example you could collect furniture for an individual and deliver it to their home or collect bags of donated items for a local charity to deliver to a sorting depot.
You might also like...