Volunteering in Your Community: FAQ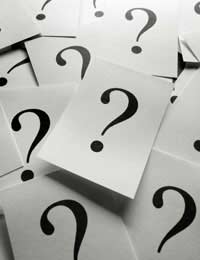 Search here for the answers to Frequently Asked Questions. If you can't find the answer you are looking for try browsing the site or get in touch by filling out the Ask Our Expert form.
I would like to help in my community but where do I start?
There is a wealth of ways for you to help out in your community. Follow up on the many resources available to help you find the ideal project for you.
Take time to think about the sort of help you would like to give. How many hours a week can you spare? Can you work daytimes or evenings? Would you prefer to work alone or in a team? Do you have a particular kind of project in mind?
Get in touch with your local authority or public library to find out about projects looking for help.
Take a look at our 'Help in Communities Section' under 'How to Find out about local community groups' for more advice.
I've no special skills, what do I have to offer as a community helper?
There are plenty of local groups and projects who would welcome your help. You probably have more skills than you think.
Make a list of any jobs you have done, your hobbies and interests. Even everyday skills such as cooking, reading, cleaning, parenting and walking can be useful to community projects.
Enlist your friends and family to help you identify your personal qualities. For example are you patient, friendly, calm, a good listener?
Take some time to browse our community helper articles to get ideas for the many different ways in which projects need help.
Remember, many organisations don't ask for any prior experience just enthusiasm and a willingness to learn.
I've got some great ideas to help my community, how can I put them into action?
Most successful community projects rely on the energy and ideas of dedicated helpers like you. There is plenty of help and advice available to support you, once you identify that there is a demand for your service.
Begin by putting together a group of like-minded people, draw up a project plan and start raising the funds. Get your community as involved as possible by promoting and publicising your plans. Have a look at 'Setting up a Community Group' under the 'Help in Communities' section for more advice.
I've been told I will need a police background check, what does that involve?
Volunteer roles which involve children and vulnerable adults will usually require you to undertake a police background check. It is standard procedure and nothing to worry about. In England & Wales this takes the form of a Criminal Records Bureau (CRB) check while the similar process in Scotland is conducted by Disclosure Scotland.
You will fill out a straightforward form which is then sent off for processing. Usually the group you are volunteering with will cover the fee. The background check usually takes around 4-6 weeks and looks for any police convictions you may hold. If you have no convictions your check will be clear. If you do have convictions then you may still be able to volunteer - this will depend on the nature of the conviction and of the role you hope to volunteer for.
I really want to work with children, what are my options?
Many community projects address the needs of children and there are a wide variety of roles available. You have many options depending on your skills, experience and the kind of role you would like.
Some examples of community roles include acting as a reading or writing helper, volunteering as a classroom assistant, helping out with a play scheme, becoming a sports coach, acting as a child mentor or volunteering with the Sure Start programme which works to support both children and their parents.
You will find more details about all of these roles by browsing the Community Helpers website.
You might also like...