Volunteering on Animal Welfare Projects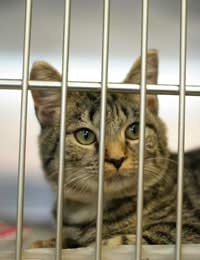 Animals need our help. Perhaps you have taken on a stray and would like to do more. Perhaps your circumstances mean that you can't have a pet but would like to be involved with animals. Animal protection can involve volunteering with an animal hospital, a rescue home, sanctuary or wildlife charity. Many animal welfare groups are charities and depend on volunteers to keep up and running. You can also volunteer with some veterinary practices. Volunteering brings many rewards – spending time with animals is therapeutic and can provide valuable experience for anyone considering a career as a vet or veterinary nurse.
Who can Volunteer?
You need to be able to volunteer for upwards of a couple of hours a week and must like animals. You need to be gentle, calm and patient. You could be a school pupil (although you need to be over 16 to work in direct animal care.) The role is also suitable for retired people or anyone with time to spare.
What is Involved?
Look in your phone directory or library for details of local and national animal organisations in your area. Perhaps the best known animal welfare organisation is the RSPCA which has 172 branches in England & Wales and its sister organisation the SSPCA which has branches across Scotland. Check up on an organisation's policies to ensure they chime with your own attitudes. For example some shelters will destroy healthy animals which they cannot afford to keep.
If possible try out volunteering with a group for one or two days initially to see whether or not it is a good fit. In many cases you may not deal directly with animals, such opportunities are highly sought after. You could help out with reception, answering the phones and dealing with the public.
Help out with paperwork, admin, IT or finances, get involved with campaigning or help to organise promotional and fundraising events. You could also volunteer in the charity's shop if it has one, to help raise vital funds. You will be working as part of a team and have the opportunity to make new friends amongst like-minded people.
For roles directly working with animals relevant training is usually given. You must be prepared to muck in and may have to clean out litter/muck out kennels or stables, especially when you first begin. Later on you may get involved in such roles as feeding animals, grooming animals or dog walking. You will learn about animal care, husbandry and behaviour.
One popular role is cat socialising. You will spend time with them to build up their trust in people and to help them to get used to being handled. With more experience and further training you could move into home visiting. Home visitors assess suitable accommodation for animals which are to be rehomed. They spend time with people and talk the planned adoption through with them to make sure that people know about their responsibilities in taking on a pet. You may also revisit adopters after the animal has been placed to check on how the adoption has worked.
If you volunteer with a wildlife charity you could also get involved in giving talks and guided walks to the public. Help out with field surveys of local wildlife such as counting bats or identifying local bird species. If you feel that you can give a bigger time commitment to an individual animal you could also consider animal fostering.
You might also like...