Top Fundraising Tips for Communities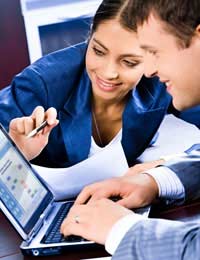 Fundraising is a tough job. Members of communities across the country want to start projects that would benefit the people they live with and near, but they cannot get them off the ground for simple lack of cash. Fundraising is a vital part of community activism – but it is also one of the hardest.
If you haven't tried to raise cash before, simply approaching people and asking them for money can be daunting. We have put together a few top tips to help you get started.
Explain your cause clearly
Amongst the most important things you can do to boost your fundraising chances is take some time to work out exactly what you are asking people for. This might sound simple, but all too frequently people are unable to explain their cause clearly and succinctly. You need to be able to grab people's attention immediately. Try adopting the 'elevator pitch' method that is used in business; you should be able to explain what you need, and why, in the time it takes to complete a ride in a lift. If you can't do this, you need to go back to the drawing board.
It's not just about money
Remember that some people will wish to support your cause but will be unable to commit financially. In these cases, you should consider other ways that they might be able to help. For example, do they have skills that you could make use of? Could they help you with your fundraising efforts? Do they have contacts, for example in the council or in business, who might be able to assist you?
Investigate grants
There is a huge range of grants available for community projects. It is certainly true that the number and size of these grants has been depleted as a result of the downturn, but that doesn't mean that there isn't still cash to be had. The funding available will depend on the nature of your project. You might be entitled to some money from the government, or there might be schemes run by charities or trusts that can help you. Try one of the grant directories (sometimes called 'funding finders') on the web to help you identify suitable grants.
Consider sponsorship
Corporate sponsorship is another potential way to fund your community projects. Many companies are keen to have their name associated with a worthwhile cause, partly because it allows them to 'give something back', and partly because it is great publicity.
Think about approaching businesses and asking them to sponsor your project. This is often easiest if there is something tangible that they can be associated with; for example a community centre or a playground. Similarly, you may well get the best results if you approach local businesses first – organisations with existing ties to the community, rather than big corporations.
Fundraising is difficult work. But if you have a project that you believe in, you will need to finance it somehow. Think creatively, and you will stand a good chance of getting the cash you need.
You might also like...