Grants for Community Helpers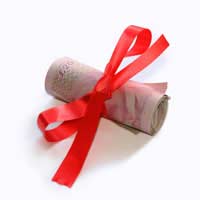 Finding the cash you need to complete projects within your community can be difficult. Money is, inevitably, hard to come by, and it can be difficult to know where to look.
Many community projects rely on grants made by charities or other organisations. These can be a very useful form of finance – but finding one can be difficult, and competition is fierce.
What is a grant?
A grant is a sum of money given by an individual or an organisation to another individual or organisation. Grants are usually made for charitable purposes, or for projects that the grant-making party (that is, the individual or organisation giving the money) deems to be in the interest of the public or a specific group.
Grants are particularly useful because they do not need to be paid back. The money is given to the organisation on a set of agreed terms. It is not a loan. For this reason, many charitable organisations rely on grants to help them continue to run.
What are the main sources of grants?
There is a pretty vast range of organisations and bodies from which you might be able to secure a grant. Indeed, for many organisations part of the problem of securing a grant is simply working out where to look.
Grants tend to come either from wealthy individuals, or from organisations whose sole or partial purpose is the making of grants. Often, these organisations will specialise in certain areas. So, some grant-making bodies may only offer money for projects that are related to the arts, while others will only make grants for activities that support certain parts of society, like young people or those from certain religious backgrounds.
The best way to find a grant for your community project is to begin making contacts with individuals operating in similar areas. Often word of mouth is the best way to find the funding you need. That said, there are several grant directories. Some of these are online, but many of the best specialist ones are only available in print. These are a good, but by no means exhaustive, indication of the breadth of organisations making grants.
What is the difference between a grant and sponsorship?
Some community organisations end up taking on sponsorship to help them complete their projects. In this case we are talking not about 'conventional' sponsorship, of the sort that you might seek when raising money for a charity, but instead about corporate sponsorship.
In a corporate sponsorship arrangement, you receive money from a business. Like a grant, you won't (normally) have to pay that money back. The terms on which businesses sponsor organisations or projects can differ wildly from case to case. For example, some businesses want to support community projects for genuinely altruistic reasons. In these cases they may request very little in exchange for their money, happy with the fact that they are 'giving something back' to the community. In other cases, though, the corporate sponsor might want to have their name attached to the project. It is common, for example, for some large tangible projects to be named after their sponsors.
How can I get sponsorship?
This is very much an art, rather than a science. Often, securing sponsorship involves simply approaching potential firms directly. You may be best starting with businesses that already have a connection to your community; for example, a firm that has its head office near to you, or one that has its roots in the area.
Depending on circumstances, you might also consider approaching businesses that have some connection to your project. For example, if you are seeking funding to build new community allotments, you might approach companies that operate in the landscape or gardening sector.
Above all, it is important that you understand the terms of any finance that you receive before you accept it. Make sure that you have the agreement written down, and that you are comfortable with its contents before you take the money. This will help to avoid confusion or arguments further down the line.
You might also like...