How Do I Become a Councillor?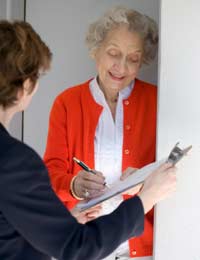 Councillors perform a vital role. They help local communities to function, and they provide an important link between citizens and local government. Many people who are involved in community action eventually decide to become councillors. If you are considering putting yourself forward as a local councillor, you should make sure that you understand what the job entails. It is hard work, and it is unpaid – but it can be very rewarding.
What do councillors do?
Local councillors make important decisions about issues that affect their communities. They are, in many cases, the most obvious link between community members and the political 'establishment'.
As well as attending council meetings, where they vote on things like refuse collection, recycling and Council Tax, councillors meet with local residents to hear and understand their concerns. They also campaign on behalf of community causes, and help local organisations get the help they need.
Who can be a councillor?
Councillors are elected by local residents. In order to stand for election, you need to be nominated. This means that you need to get nomination papers from your local council, and have these signed by 10 individual registered electors in the relevant ward.
In order to put yourself forward, you must be at least 18 on the day on which you are nominated. You must also be either: registered to vote in the area; have lived in the area for at least 12 months preceding that date; have rented or owned property in the area during the last 12 months; or worked in the area during the last 12 months.
Some people are explicitly disqualified from standing for election. This includes people who have recently been in prison, and people who work for the council.
Do I have to belong to a party?
No. Many local councillors are members of political parties; that is why certain councils are said to be 'Labour councils' or 'Conservative councils'. But there is no requirement for you to be a member of a political party.
If you are a member, your party will probably help you with the nomination and election process. Bear in mind that you will probably have to be selected by your local party. All the major political parties have help available on their websites. But if you are not a member you are free to stand as an independent candidate. There are many independent councillors across the country.
How do I apply?
You need to fill in a variety of different forms in order to stand for election. These can be obtained from your local council's electoral services department. Alternatively, if you are standing as a party's candidate, the party will probably make arrangements for you.
It is important to note that all the relevant documentation needs to be submitted at least 19 days before the election date.
If you are unsure about what you need to do, you should contact your local electoral services officer. They will be able to guide you through the application process.
You might also like...