How Can I Help My Community Through Local Politics?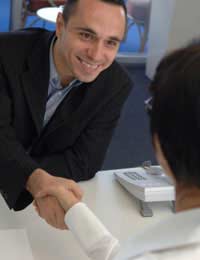 Local politics can be a messy business. It is sometimes partisan and sometimes inefficient – but it is always relevant to the everyday lives of regular people. If you are concerned about your community, you might well be considering getting into local politics. So how can you help your community within this framework?
Levels of local government
Local government is a complex system. Devolution and the development of regional assemblies have meant that Scotland, Wales and Northern Ireland now have arrangements very different to that seen in England.
In England there are basically two separate systems operating. Some parts of the country have what are known as 'unitary authorities'. In these areas, a single body is responsible for all the things that councils manage. This includes waste collection, Council Tax, and so on. In other areas, though, these tasks are fulfilled by two or more separate bodies – a county council, and then district councils.
Further down the ladder, some districts are divided into separate parishes. Parishes have their own councils, and they are responsible for things like the upkeep of parks. Different areas of the country have different arrangements; some are divided into parishes and some are not.
What do they do to help?
Local politicians are responsible for different things at different levels. Parish councillors are perhaps the most 'grassroots' of the local politicians. They take responsibility for some of the things that you use or see every day – the clock on your High Street, for example.
Local councillors, on the other hand, have rather more weighty responsibilities. They are responsible for things like Council Tax, administering certain benefits, and making sure that your recycling is dealt with properly. Some local councils are very large, while others are relatively modest in size.
Mayors also have different responsibilities depending on where they are in the country. In many areas, the mayor's role is purely ceremonial. But certain parts of the country now have directly elected mayors, and these individuals have some of the powers that would normally be considered to be the preserve of the council.
How can I get involved?
If you want to get involved in local politics, your first step should be to consider what you want to achieve. Is there a specific cause that you are interested in? If so, your time may be better spent campaigning on that specific issue.
If, on the other hand, you want to take an active role in different facets of the life of your community, local politics might well be for you. Many people start off as parish councillors, and some then choose to stand for election at higher levels.
Regardless of the level you choose, you should understand that you will need to be elected in order to become a councillor. To stand for election you need to fulfil a number of criteria. For example, you must be at least 18, and you must live or work in the area in question.
Local politics often gets a bad reputation. But if you want to influence decisions and have a real say in how your area is run, standing for a council might well be the right choice for you.
You might also like...