Becoming a Rape Crisis Volunteer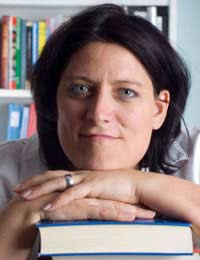 Rape Crisis Centres exist to help victims of rape and sexual abuse, providing specialist services for women and girls. The women working at these centres help women and girls who have been recently raped and need immediate assistance, as well as offering counselling to those who have been victims of rape or sexual abuse in the past. These centres also offer advocacy services, helping rape victims to access the legal system. Some centres also offer accommodation for women in crisis. Rape Crisis (England and Wales) also runs a daily helpline for both male and female rape survivors and their friends, family and partners. Many concerned individuals keen to support local Rape Crisis groups choose to make donations. Others are keen to give their time, volunteering at a Rape Crisis Centre in their neighbourhood. But what does being a Rape Crisis volunteer involve? We take a look at the basics of becoming a Rape Crisis volunteer.
What can volunteers do to help?
Volunteers can help at Rape Crisis Centres in a variety of ways, depending upon their skills and experience. Some volunteers work directly with rape survivors, either in person or via a helpline. Others sit on committees and help out with management. Many volunteers dedicate their time to fundraising or raising awareness of issues affecting women. Each Rape Crisis Centre works with volunteers in a different way, so it is important to direct your questions towards a Rape Crisis Centre local to you. Find your nearest group online, along with contact information for the centre's management and group leaders. Across England and Wales, volunteers will generally need to be 18 years of age or older and in a position to give between 2 and 12 hours of their time a week. Volunteers are usually interviewed and asked to complete a specialised training programme and some centres require volunteers to commit to helping out for at least six months initially.
What sort of experience can volunteers expect?
Experience of volunteering at a Rape Crisis Centre varies depending on the responsibilities and duties of a given volunteer and the individual who lends their time. Many volunteers, however, describe their work with Rape Crisis Centres as both difficult and rewarding and speak of the honour they feel at being able to make a difference in another woman's life. Many volunteers feel that, whilst giving their time at a centre in their community, they gain from being able to help others and put their time to vital use. Numerous volunteers cite simply being there for victims and taking the time to listen to what victims have to say as the most important aspect of being a Rape Crisis volunteer.
Women keen to help out other women in their community would do well to contact their local Rape Crisis Centre for details about their regional volunteering programme. Whilst the process of becoming and working as a Rape Crisis volunteer may be difficult at times, it is an ideal way to make a real difference in the lives of others in your community.
You might also like...
I live in Bushey Herts and would like to apply for voluntary work as a rape volunteer. I am a retired qualified counsellor.
Lesley
- 25-Nov-22 @ 5:55 PM
i would like to find out how to become a rape volunteer i live in swindon wiltshire and would like to findhow to apply to swindon police station thank youpatricia also how to be justice of the peace
trish
- 15-Jun-11 @ 12:29 PM